"We must be willing to get rid of the life we've planned, so as to have the life that is waiting for us. The old skin has to be shed before the new one can come in."

Joseph Campbell

–
For a storyteller, I have been doing a terrible job of telling the story since we left home.
I owe you an apology, as you have been so lovely. Many of you have written with encouraging words, best wishes and even shared some of your own tough moments or struggles. You given us your trust, and you've said we were an inspiration to you. Inspiration is a two way street friends. I am humbled and grateful for your support in this journey, because I am just as inspired by you. All of us have our battles and our victories and I believe sharing those stories are the stuff that make life worth living.
So, not that I'm making excuses, but it has been one hell of a landing we've had over here! So I do honestly apologize for the long silence on the blog.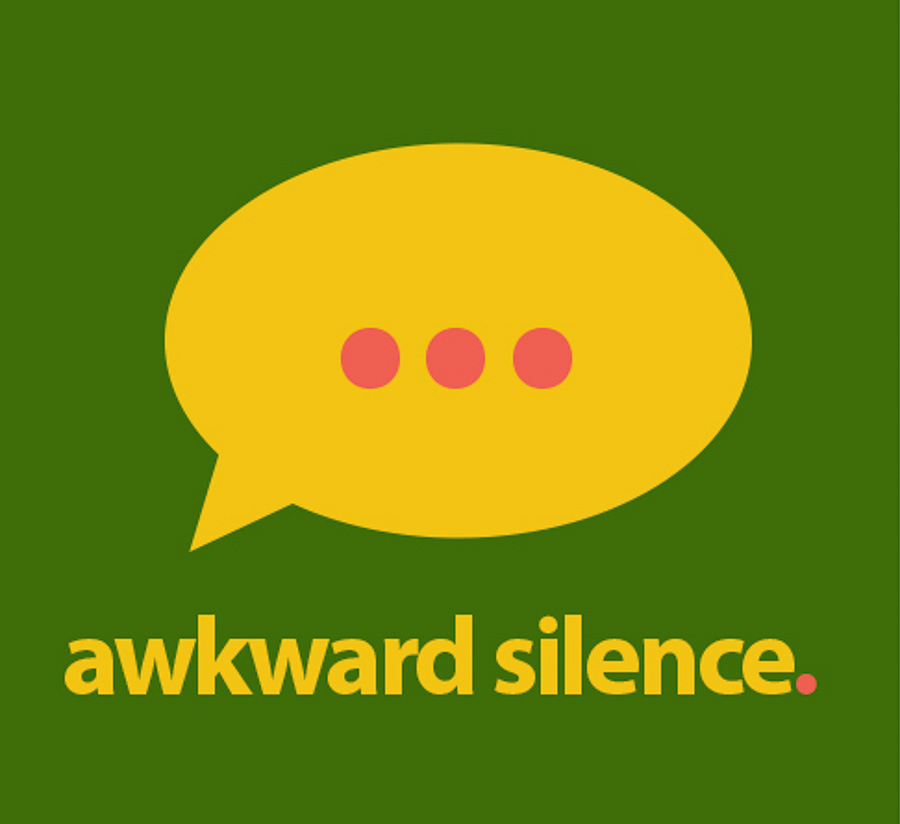 The first two weeks after we arrived in Spain were great. Much like a mini vacation. We spent a week at the beach in L'Estartit and the weather was absolutely perfect. The next week we joined a blogging workshop with an incredible group of world adventurous representing New Zealand, Ireland, the Netherlands, Argentina and of course the USA.
But then a series of unfortunate events began.
We were charged $1,000 for an AirBnB rental that we cancelled two weeks prior and never checked into; Avis car rental charged us over 100 euros in faux charges for a broken seat (it was NOT broken!) and then the mother of all misfortunes: I was literally eaten alive by bed bugs. Apparently I am allergic as I got all red and puffy. They bit me all over the hands, arms, face and torso. The worst however was on my eyelid and my eye swelled shut. I didn't have the heart to break it to everyone that I was barely hanging on by a thread! Because my immune system was so worn down after two straight weeks of bed bug bites, I also contracted strep throat. So, that's why it's been quite around here. No one wants to read that s@%t!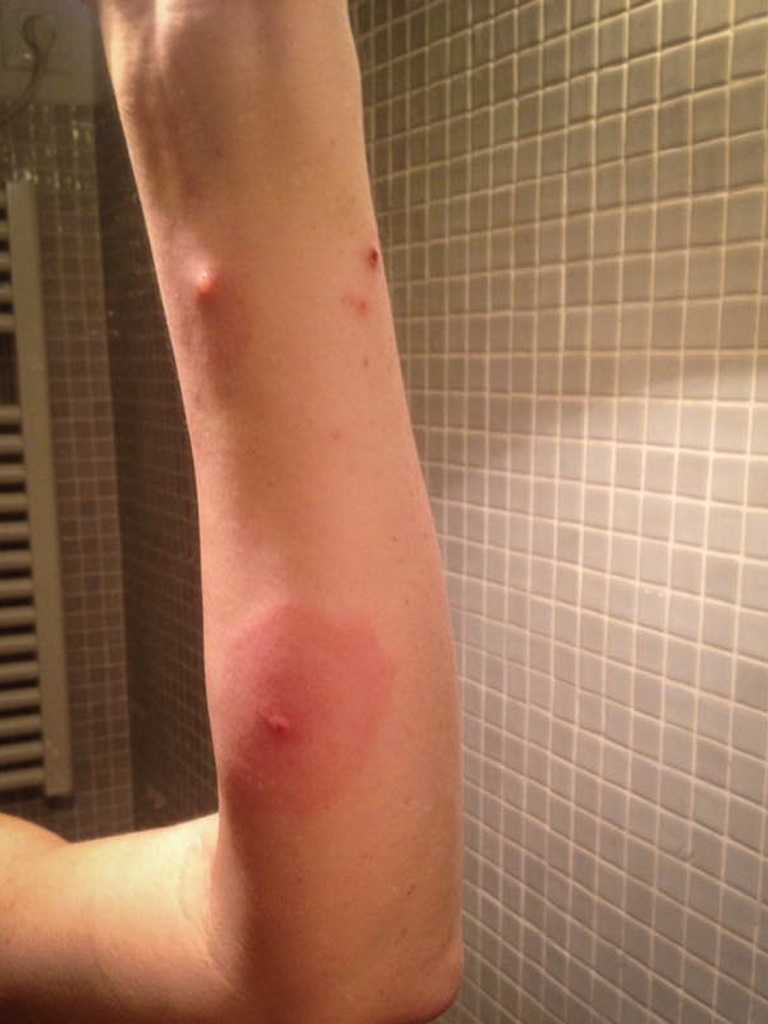 So finally I'm feeling human again. I still covered in bug bites, but I can eat and swallow and the boat search is back on in earnest. This is a long holiday weekend in Spain so we came to Cambrils, just South of Tarragona to look at a boat. It's in our price range and seems to be a real contender so far. We've spent about 4 hours on the boat between the last two days, and tomorrow will go out for a test sail.
One of the really attractive points about this boat, is that is registered as a Belgium boat, and we wouldn't have to pay the 5% government tax to Spain. We also don't need the Spanish boating certifications to drive it. It needs some work, but not a lot. It could be a great base to start with, and the main thing it would require are electronics such as a GPS, depth finder, autopilot and such. It has two cabins, plus bunk beds in the hall, one bathroom and good size salon. There is room to put a washing machine (this is KEY!) and we would need to do something about the ridiculous refrigerator. A water maker isn't essential, though it would be the best idea in my opinion, and solar panels would also be on my list. I also think it might need a bigger motor, as this seems to be on the smaller side. Like many things in a marriage, we are reconciling what we need and what each want. The price is really fair, he's just lowered the price to 30,000 Euros which is roughly $37,700.
Take a look and let us know what you think. We haven't seen many boats yet. Could it really be this easy, one of the first boats we see is the one?
Without further ado, here's the pictures from today's visit: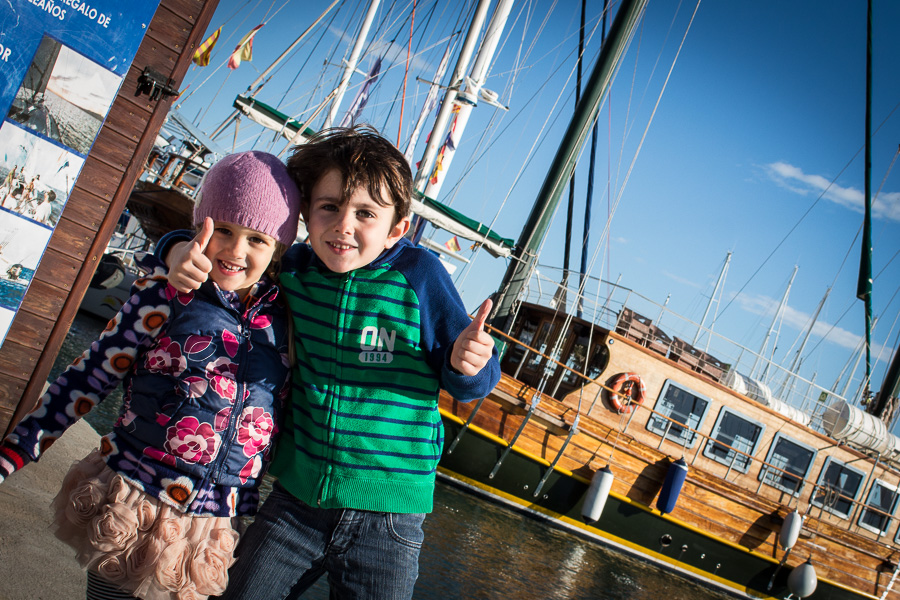 Another boat tour!
Our mode of transportation around the city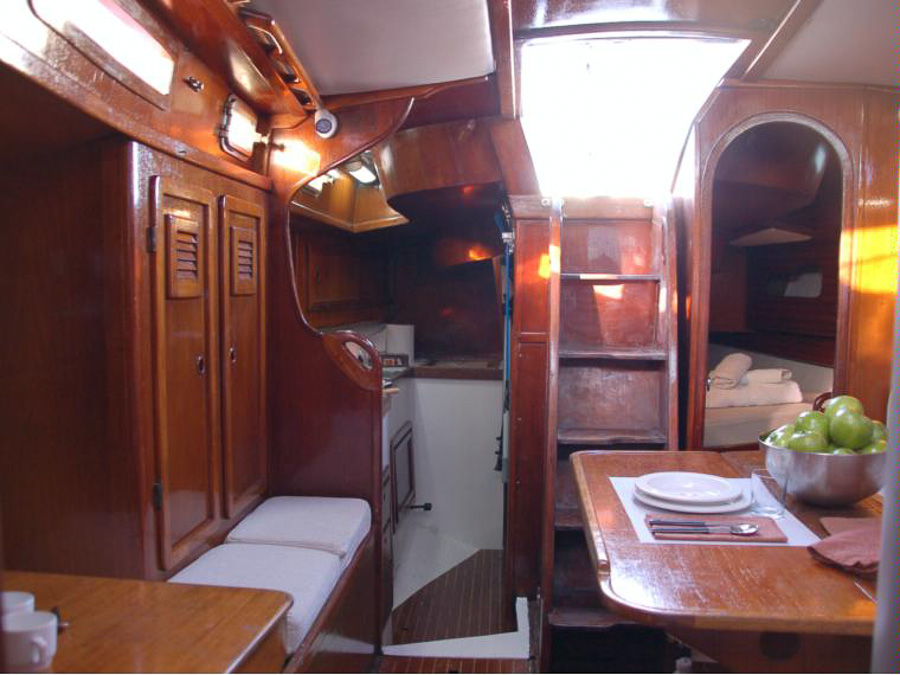 Looking aft toward the stern. Kitchen on the starboard side and cabin to the port side.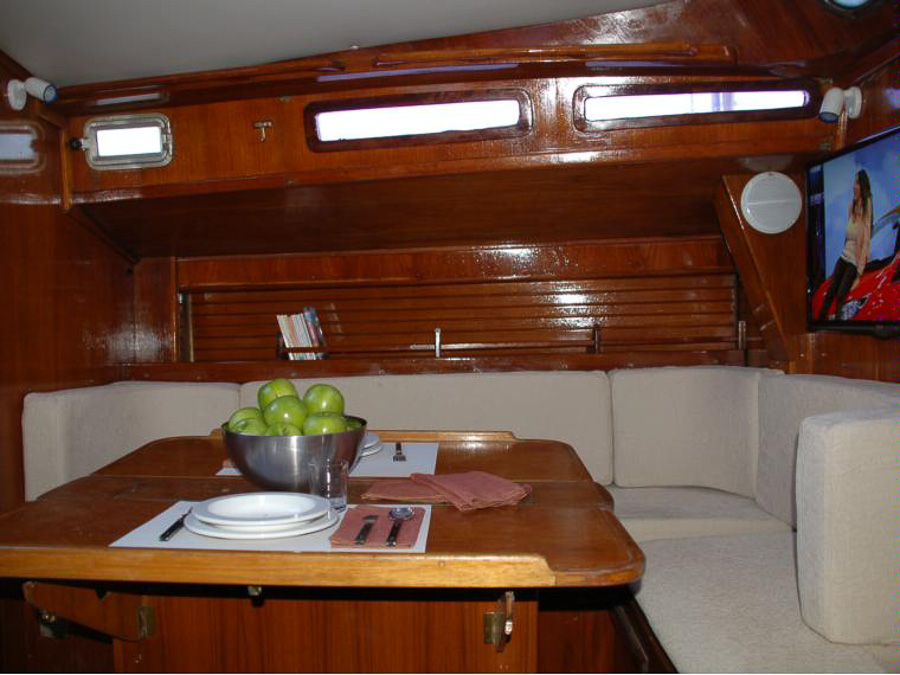 Salon area. Cushions have all just been redone.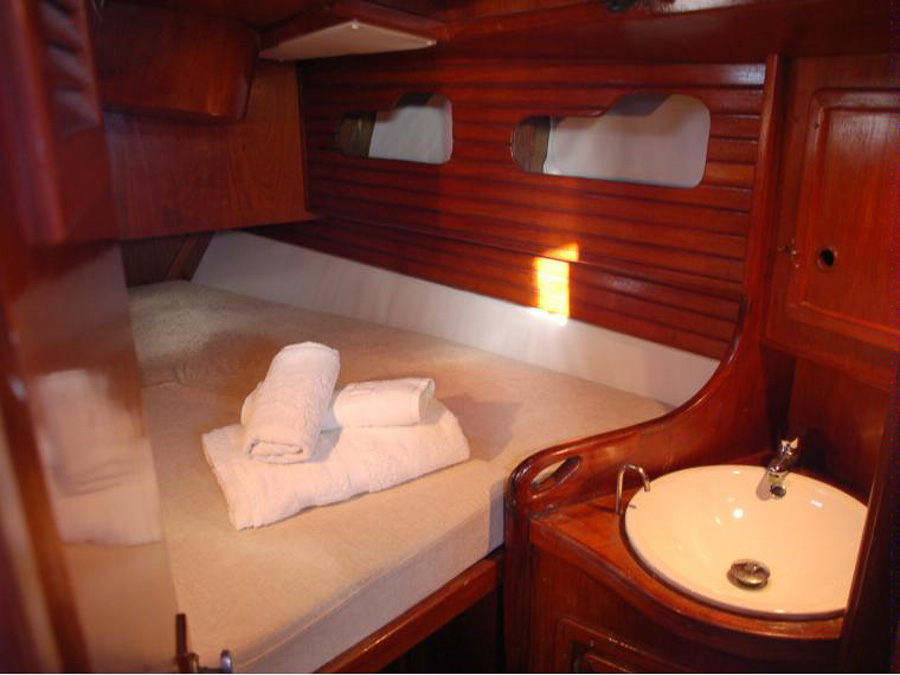 Aft cabin has it's own sink and nice storage. Would be possible to have guests on board, as the kids could sleep in the bunk beds near the forward cabin.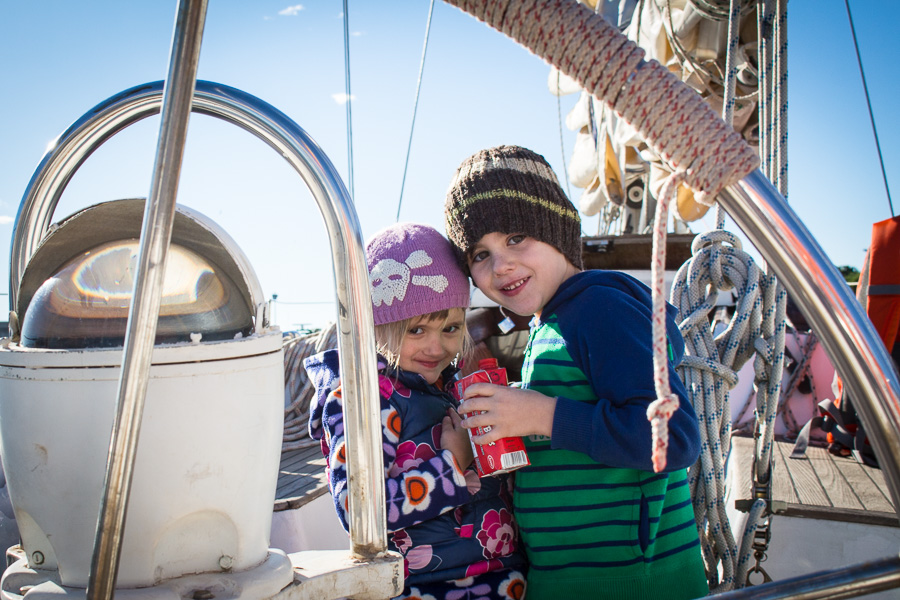 Sweetest little pirates EVER. As long as you give them snacks, no one gets hurt.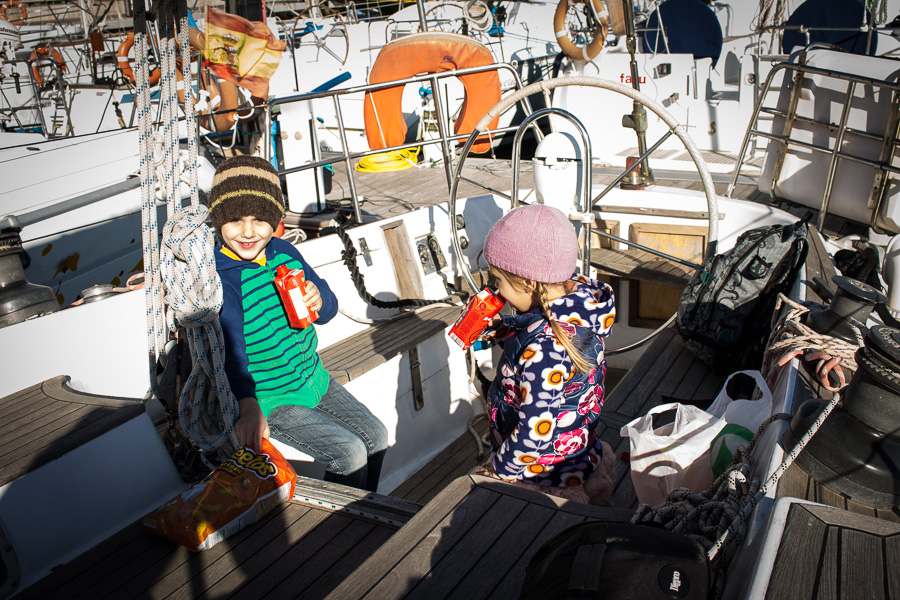 Enjoying some bribery junk food so Mom and Dad can get a good look at the boat.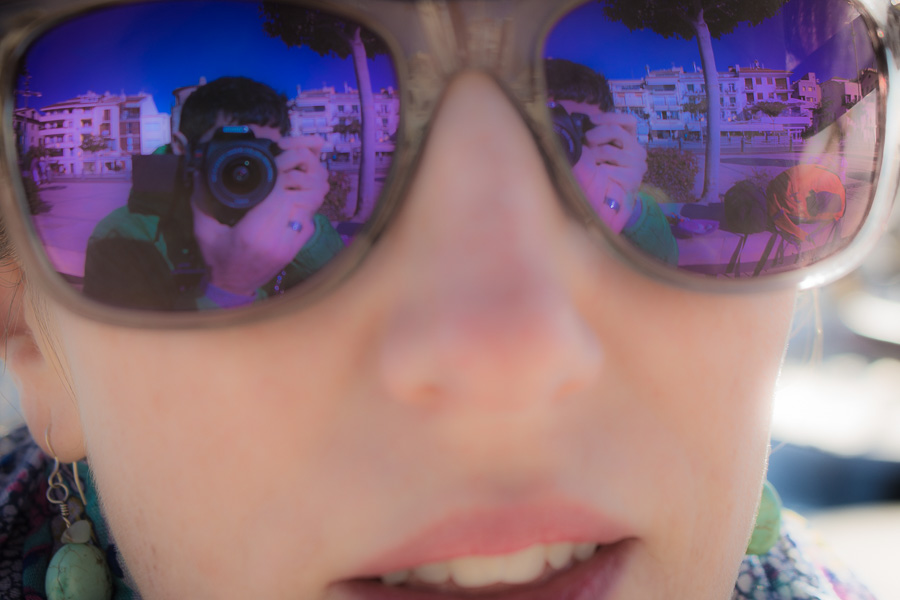 Dreams of sailing in rose tinted glasses.
Here are the details from the listing:
Características de Alb-sail 41.Oportunidad unica!:
Puedes comprar este Alb-sail 41.Oportunidad unica!, Velero del 1980 por 29.900€. Esta embarcación de 12m de eslora y 3,78m de manga la puedes encontrar en Cambrils Porta del Mar, Tarragona (España).
Nombre: –
Bandera: Belga
Astillero: Alb -sail
Material: Fibra de vidrio
Manga: 3,78 m
Calado: 2,08 m
Lastre: –
Desplazamiento: 12000 Kg
Cabinas: 2
Literas: 2
Aseos: 2
Capacidad de agua: 260 L
Marca del motor: volvo penta MD17c sail dr
Potencia: 35 CV
Capacidad de combustible: 130 L
What do you think? Should we keep looking, or jump on a deal when we see a deal? Tomorrow will tell us a lot when we see how things function out on the water. I know my husband though, and I think he's already got it pretty bad.
We'll let you know how tomorrow goes! It's good to be healthy again!