Mama Said: Wit + Wisdom for Mothers
A gorgeous and heartfelt tribute
to the joys and frustrations of motherhood,
Mama Said is a collection of personal narratives
and artwork created by mothers, for mothers.
It's the book we wished we had when we first welcomed our babies into the world.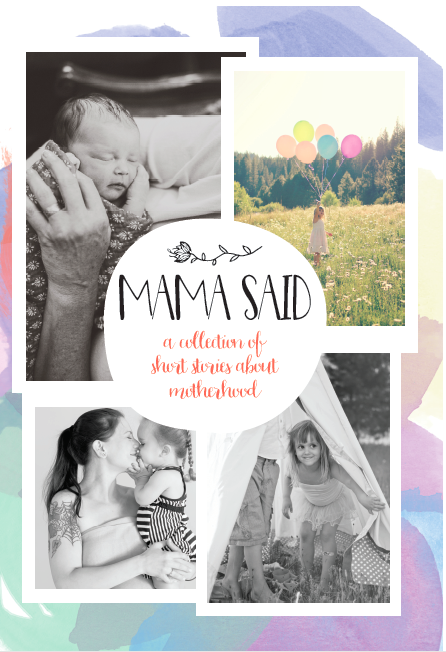 This beautifully illustrated text takes readers through the range of human emotions that come along with nurturing a tiny human. The stories invite mothers to join their hearts in the sacred sisterhood of creation and go beyond the personal choices of how one mothers, and instead unearth the universal themes of love, fear, humanity and humor all mothers experience.
These brave women share their hopes, dreams, and doubts, as well as their laughter, tears, and even a few bodily fluids, on this journey through what it means to love another soul like you never thought possible.


Praise for Mama Said
"A brilliant tribute to what it means to be a mother.
The overall tone is one of celebration,
but these mamas are not afraid to open their hearts and share
the raw reality of pregnancy, birth and humanity.
A delightful and validating read for mothers everywhere."
Paperback Book
$19.99 + flat rate media
($4.00 ships 5-10 business days)

For a Flat Rate Priority shipping option
(3 business days at a cost of $7.00 usd)
please email tiffiney@wildchildtravels.com