"Children are our most valuable resource."

Herbert Hoover, 31st U.S. president
One of the early triggers of our desire to escape North American life, was the daily demands placed on working families. While I am one of those mothers that value time away from my children to recharge my batteries and enjoy a few hours of autonomy, I was not a fan of daycare.
Most childcare situations require set schedule and minimum hour guarantee, wether you use them or not. Holiday and vacation pay for the provider is also the norm, and if your schedule doesn't match up with their planned holiday , you're often stuck paying double duty just so you can meet your obligations. The monthly bill was downright painful, and typically ran more than our mortgage.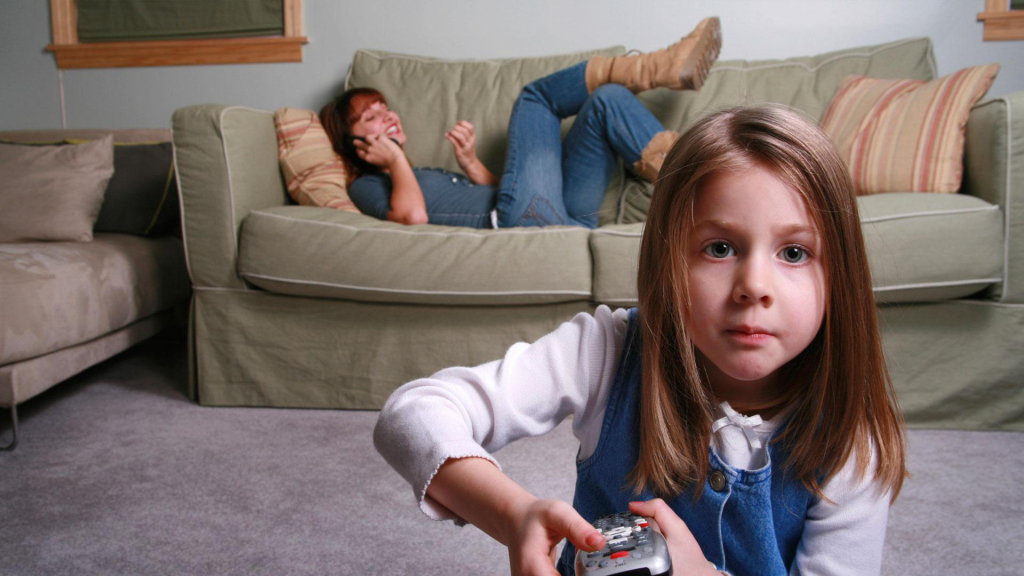 It wasn't until our children's toddler years, I found providers for each of them that truly enhanced our lives and I am eternally grateful for the foundation they gifted my kids (Thank you Yolanda and Miss. Jenny!) They would actually cry when it wasn't a school day (true story!) But before we got it right, there was about a year we endured in Lake Tahoe, where I hoped my babies were being treated tenderly in my absence.  It was sheer torture.
Despite the seasonal, and unpredictable nature of work in a ski town culture, we were required to keep hours whether we needed them or not. It was constant struggle to arrange care that was not only affordable, but also dependable. I can't tell you how many times a sitter that had been recommended as "fantastic" by another parent, cancelled on my hours before I was due to meet with a client. I know our family was not alone in this struggle.
Our home state of California ranks as the sixth least affordable state for infant and toddler child care, according to a report released Tuesday by Child Care Aware, a national training, research and advocacy organization for child care professionals. Affordability was calculated by dividing the average cost of care by the state median income.
According to the report, the average cost of infant care at child care centers in California is $12,068 annually, which is comparable to annual tuition fees at University of California campuses this year.  That statistic makes me crazy!
This is not a reality shared in other countries, but that's a whole other blog post for another day. The image below is a link where you can see how your state measure's up.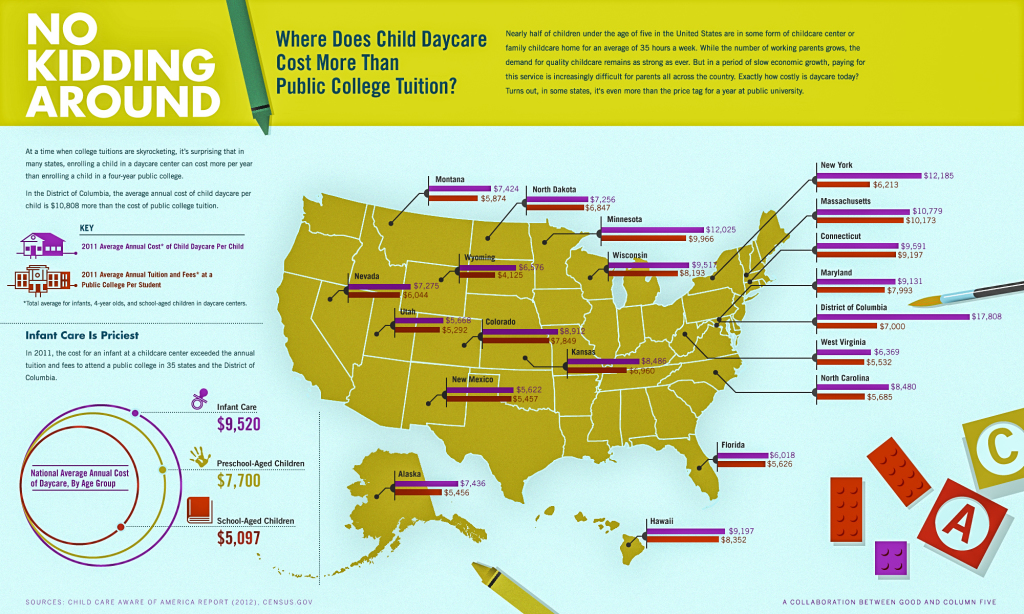 As our family felt the money pinch, I started running numbers about the cost of working vs. staying home. If childcare was as much as college tuition, could I even afford to work?  Then I started running numbers of selling the house and being on the go. Many travel writers have written about the cost of traveling vs. the cost of staying home, and you'd be surprised to learn, that sometimes traveling is actually cheaper than staying put!
After tallying our numbers, I came to the conclusion that until my kids were in school full-time it would certainly be a lot more FUN to save our daycare fund and put it towards travel. And once I figured out how to work from the road, I realized our costs wouldn't be anymore expensive to travel while we worked, than it would to stay home and work. Could this be accurate? I checked the numbers again. With a little bit of creativity, we could actually lower our expenses and spend more time together.
While there are many wonderful daycares and childcare professionals out there, nobody can substitute for mom and dad. If you are unhappy with your childcare arrangement, I urge you to take a good look at numbers. With a few tweaks you might be able to come up with a situation that leaves everyone happier.