The truth is of course that there is no journey.
We are arriving and departing all at the same time.

David Bowie
–

We left Plumas County, all geared up and excited to start our new adventure and made it about 2 miles before we met our first hiccup. Diego was filming our exit as we left my parents house in Taylorsville, when we discovered the window wouldn't go back up. A crisp Autumn morning, would make it a long, blistery (not to mention LOUD!) ride to Oakland if we went al fresco.
So all packed up and back to the house we went. Papa and Diego patched up the window with a lot of tape and visqueen and we tried again.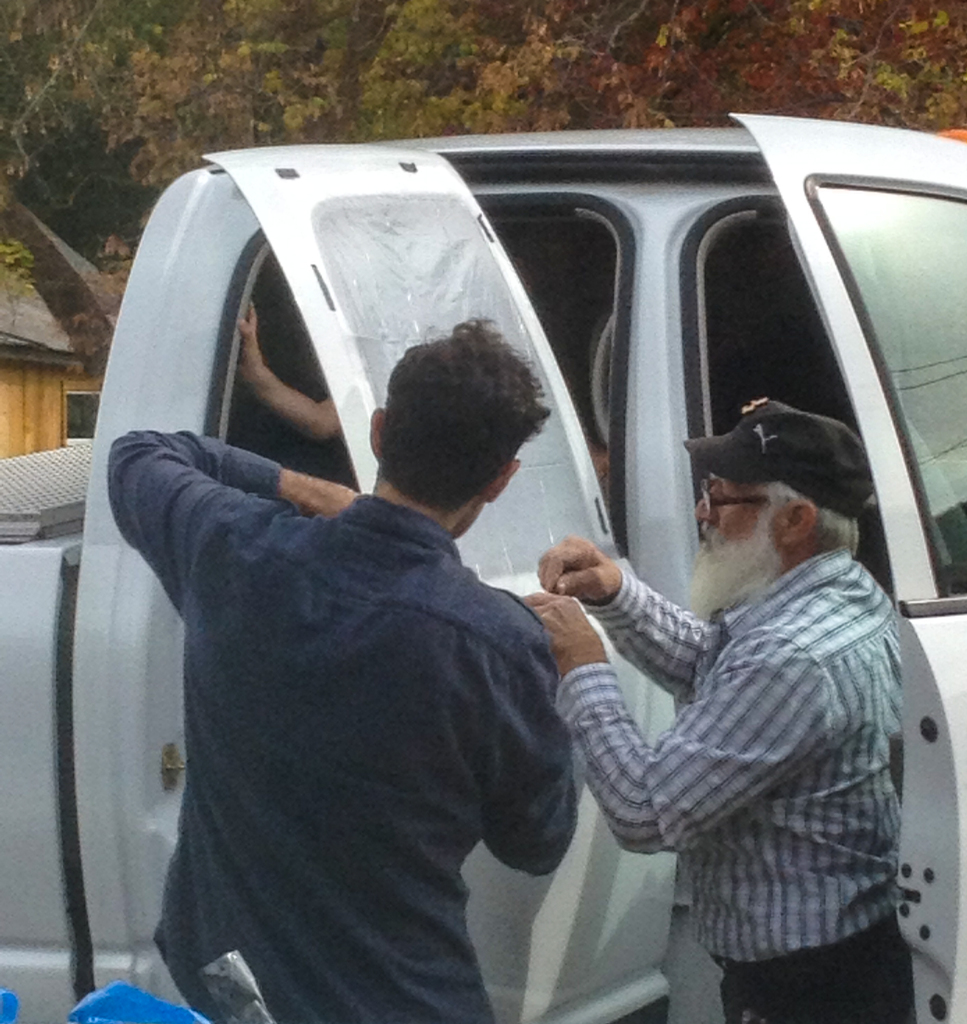 The drive down Highway 70 and the canyon was absolutely gorgeous. Unseasonably warm weather and a speculator show of fall colors blanketed the view on both sides.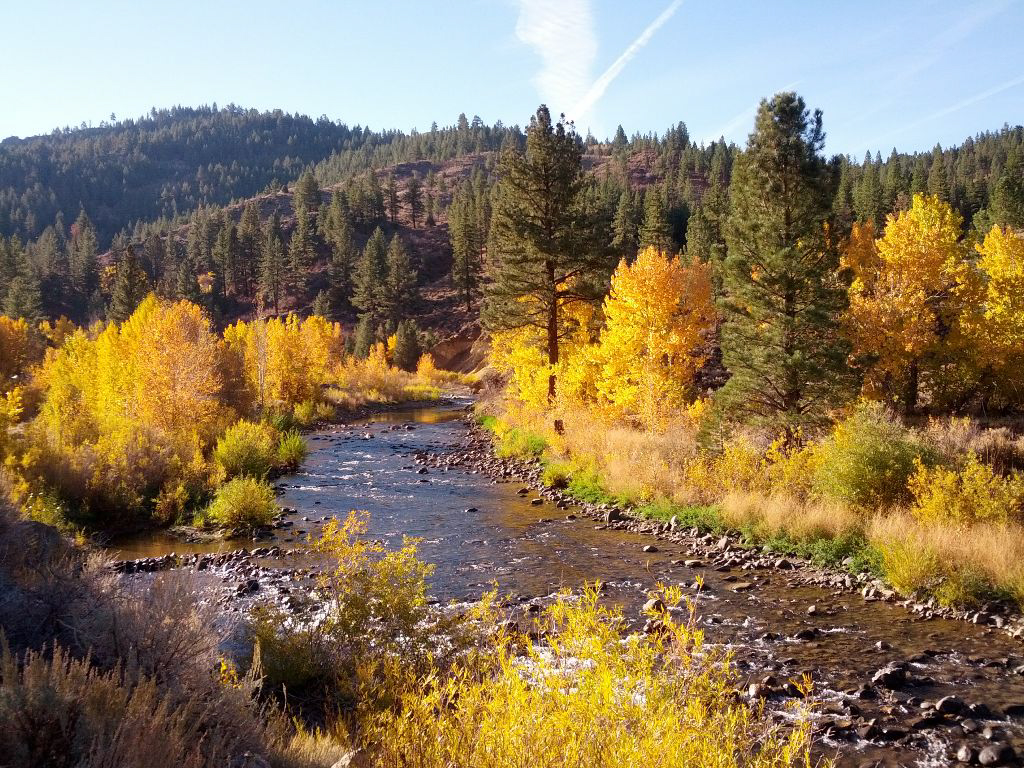 The kids were really good sports considering we spent an entire day traveling by car before we even got close to the airport. Protected by the love, well wishes and an ancient travel pouch made for us by a friend (Thanks Michelle!) we made it to the airport without incident.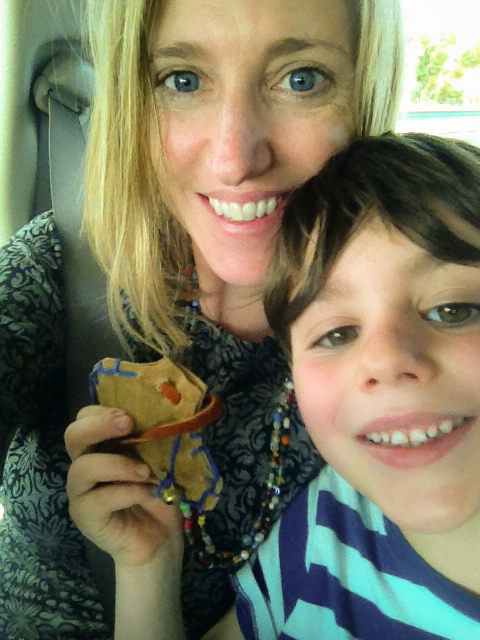 Once at the ticket counter, we proved yet again, we have a lot to learn about packing and traveling light. Every single one of our suitcases was over weight. The agent (also named Tiffany!) took pity on us, and turned a blind eye where she could. Even with her compassion, we shelled out an extra $300 to get everything here.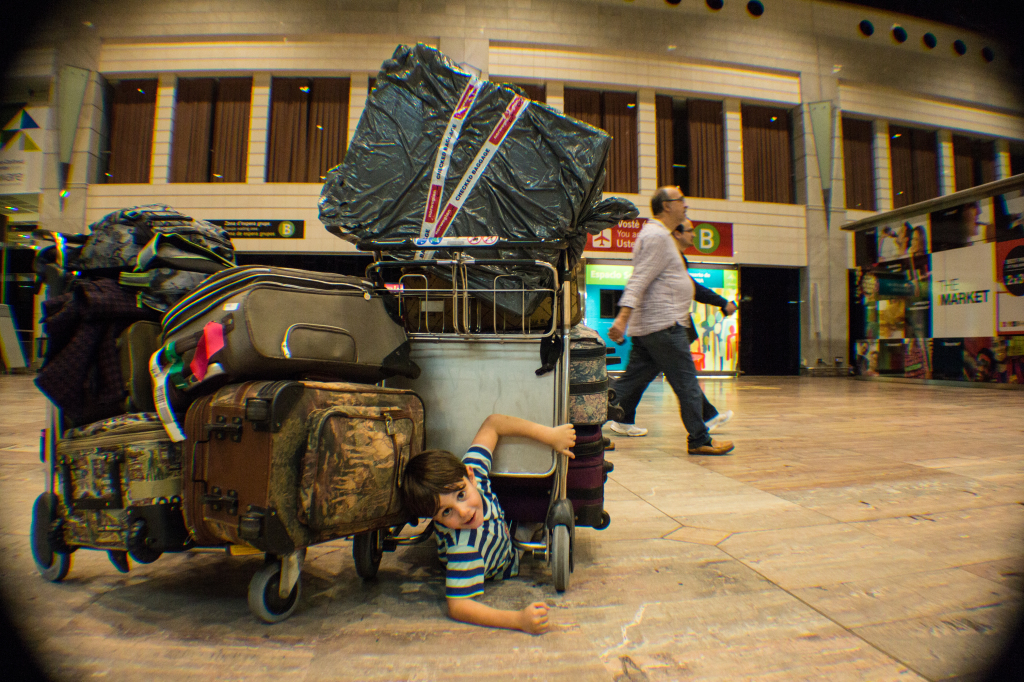 Once at the gate, we did what any parent about to embark on a 10 hour flight with two kids under five would do. We ordered stiff margaritas for us, and enormous sized rice crispy treats for them. The idea was to jack them up on sugar, and sooth our nerves with a little tequila. Serafina was asleep before we ever took off, and Jaxon watched 2 kids movies and played a game of chess before his eye lids finally overtook his valiant effort to stay awake the whole flight.
The flight was surprisingly painless. With plenty of empty seats, we were able to spread out and sleep with the kids in our laps. We had a quick stop over in Sweden, just long enough to switch planes, use a real bathroom and enjoy a $21 shrimp salad. Oops!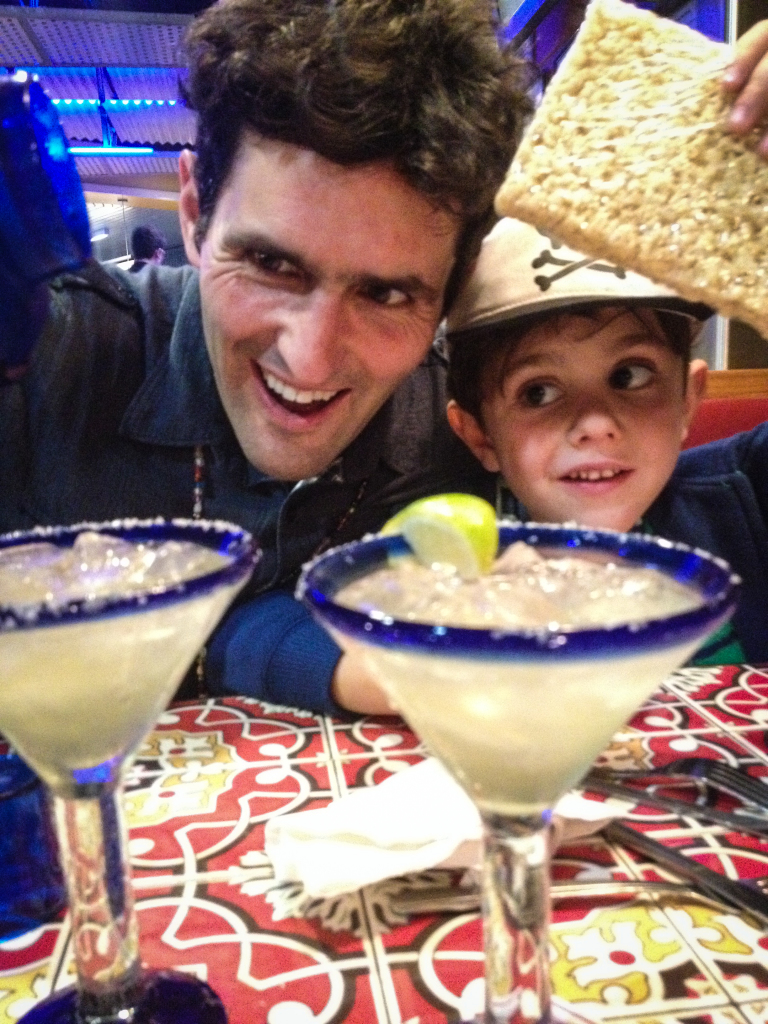 And here we are! So fun to be back in the city were Diego and I met, but now with a family. Our flight touched down just after 11pm. But being Spain, there were people on the streets and restaurants happy to serve us, even at the late hour. We haven't done much yet, but walk around the city and eat. (Well, and drink too!) One of my favorite things about this city are the children's parks every few blocks. Happy kids = happy parents.
Here's a few photos from our first day in the city. Tomorrow we're headed up the Costa Brava to an apartment in L'Estartit. The boat search begins and seaside photos coming next post!