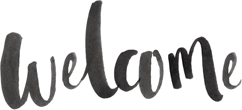 YOU JUST MADE OUR DAY!
We're so excited to share our adventures and more importantly, hear about yours!
This is a community, and without you it truly wouldn't be any fun.
Though we do love to travel in the physical sense of the word, Wild Child Travels really is about the personal transformation we experience just by being alive. It's about the ridiculousness of parenting little people, about loving other humans, and whole hearted living as a way of life, whether in own backyards or a world away.
Being a wild child is a story about stepping away from the conventional script we're given, and writing our own every single day with the choices we make.
You can read about the breakdown that triggered us to start this blog and reach out to meet other families and take our life back. You can also learn more about The Desire Map, an incredible body of work that guides the way we live.
And we can't wait to connect with you at your favorite hangout on YouTube, Facebook, Instagram or Twitter!
Don't let them tame you.
xo,
Tiffiney and the Wild Child crew