"Go confidently in the directions of your dreams!

Live the life you've imagined.  As you simplify your life, the laws of the universe will be simpler."

Henry David Thoreu
–
We're quitting our jobs, selling our stuff and moving onto a sailboat. There.  I said it on the internet for all the world to see.
This time last year, I was attending California Community College conferences as an educator, and would rarely mention this unshakable desire unless I'd been at the hosted networking hour for one too many glasses of cheap chardonnay.  It was a dream we knew we wanted to pursue and we also knew would take a million tedious steps.  It's not something you share at a Saturday morning soccer match with other parents unless you want to become the target of public shaming.
So until now, we've mostly been keeping our crazy scheme to ourselves.  Every night before bed, my husband Diego and I would snuggle up with the iPad and cruise Yacht World with our eyes, and the world with our minds.  The dream seemed impossible and as far away from our reality in California as the Adriatic Sea in real life.  I followed blogs of other family travellers to prove to myself it was indeed possible and keep my inspiration alive.
And somehow, in the last week, our momentum toward making this dream a reality just hit warp speed, and it's exhilarating, and terrifying all at once.
After a year and a half of readying our home for sale, and living as a one car family so we could pay down our debt, I confessed to my colleagues that I wasn't planning on being around the Fall semester.  Their reaction restored my faith in humanity, as they were supportive beyond my wildest expectations, offering me contract work until I was sure we had the funds to make the leap.
We had planned to list our home with a relator, but on a whim I posted on Facebook and the response was overwhelming!  We showed the house six times in two days!  And there are two more potentials coming through this weekend.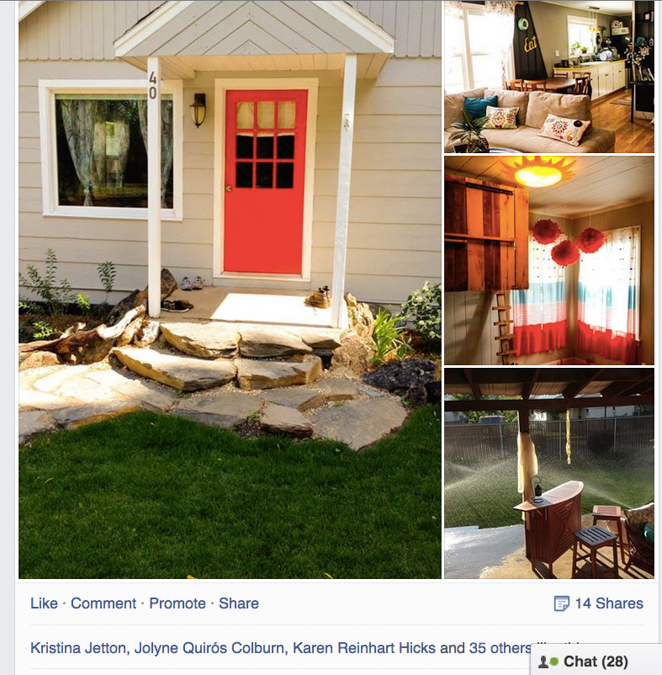 There's no money in the bank yet, but I can actually feel the universe conspiring to shift this crazy plan from daydream to reality.
Soooooo, our searches on Yacht World are becoming much more purposeful and intentional, and it doesn't feel like such a wild hared idea anymore.  It just feels like the next natural step.
I don't know what kind of boat yet, I don't know where we'll buy it, and I don't know where we'll begin our journey.  I just know it's happening and I can't wait to share it with you here in real time as it unfolds!
For those of you that haven't been following other crazy families as long as I have, here's a few links to three of my favorite traveling families:
This American family is currently biking from the Atlantic to the Adriatic with two children ages 1 and 4.  I attended a blogging workshop with Christine in May of this year which was the perfect blend of inspiring and empowering.
This family of 5 has been cruising since 2008.  At the time the children were 4, 6 and 9.  I have never met them, but felt a keen sense of companionship based on the author Behan's style, parenting philosophy, and the fact that they sailed out of the San Francisco bay area, our home waters!
I have no idea how long this family of four has been traveling, but appears to be forever! Long before they had children they traveled as a couple, and didn't fall victim to the myth they had to stop once they procreated. That's inspiration enough right there for me!  They have also cruised extensively on both a catamaran and a monohull, so I've been finding their blog very useful.
Hope these families inspire you as much as they do me.  Would love to hear your stories of adventure and inspiration below in the comments!  Let's make Henry David Thoreu proud!
Oh, and if you want to buy a sweet little house in Northern California, I've got just the place for you!