"Desire is a evolutionary impulse."
Danielle LaPorte
Let's talk about your life.
Do you feel free? Joyful? Connected? Most importantly, does your life feel the way you want it to feel?
When I read The Desire Map by Danielle LaPorte for the first time, my life was not feeling the way I wanted it to.
I was working a job that was sucking my soul, and leaving my baby girl everyday to barely make enough to make ends meet. The harder I tried to keep up, the more life eluded me. I didn't wake up one morning and know that change was on it's way. But slowly, things started to shift as I did this work. I saw that I could make small changes an incorporate them into my daily life.
The Desire Map tapped into the whisper of my soul being drowned out by the roar of expectations screaming around me.
This book isn't just intellectual theory. It actually walks you through the process of practically
(+ soulfully) creating a life that you actually want to live, connected to people, experiences and
things that you actually want to be connected to.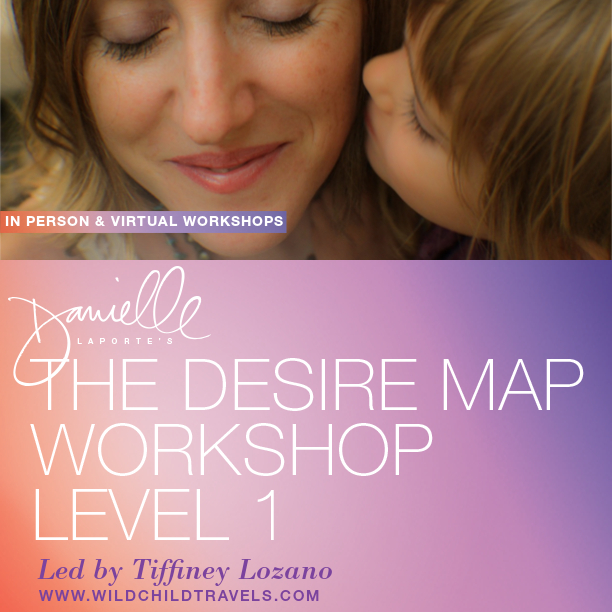 It seems so obvious, right? Of course! My life should feel good!
But the thing is, so many of us aren't living that way. We're fixated on what others think we
should do. We're pushing ourselves to meet someone else's expectations of The Loving Girlfriend, The Perfect Mom,
The Successful Businesswoman, The Patient Wife or The Faithful Friend.
And in all that striving to meet other people's expectations, a lot of us have lost ourselves. For a
while, I did.
The Desire Map shifted all of that for me and got me back on my own life track, moving towards a
future that feels right for me. And because of the profound impact desire mapping has had on my life, I want to share it with my sisters. I want to share this opportunity to reclaim your life too.
I offer virtual and in-person workshops.
If you'd like to join me, fill out the contact form at the bottom of this page for more details.
It's never too late to live a life that feels good. A life that you consciously choose and design,
based on your own core desired feelings. I've got your back, we can do this together.
I'd be honored to help you uncover your core desired feelings so you can start building a life that helps you live them.
XO,
Tiffiney
Knowing how you actually want to feel is the most potent form of clarity that you can have."
~Danielle LaPorte, The Desire Map
[contact-form-7 404 "Not Found"]