Meet the newest Lozano- A rescue dog we adopted.
This comes as big of a surprise to us as it does to you- we were not looking for a dog- and hello, we live in a bus right now!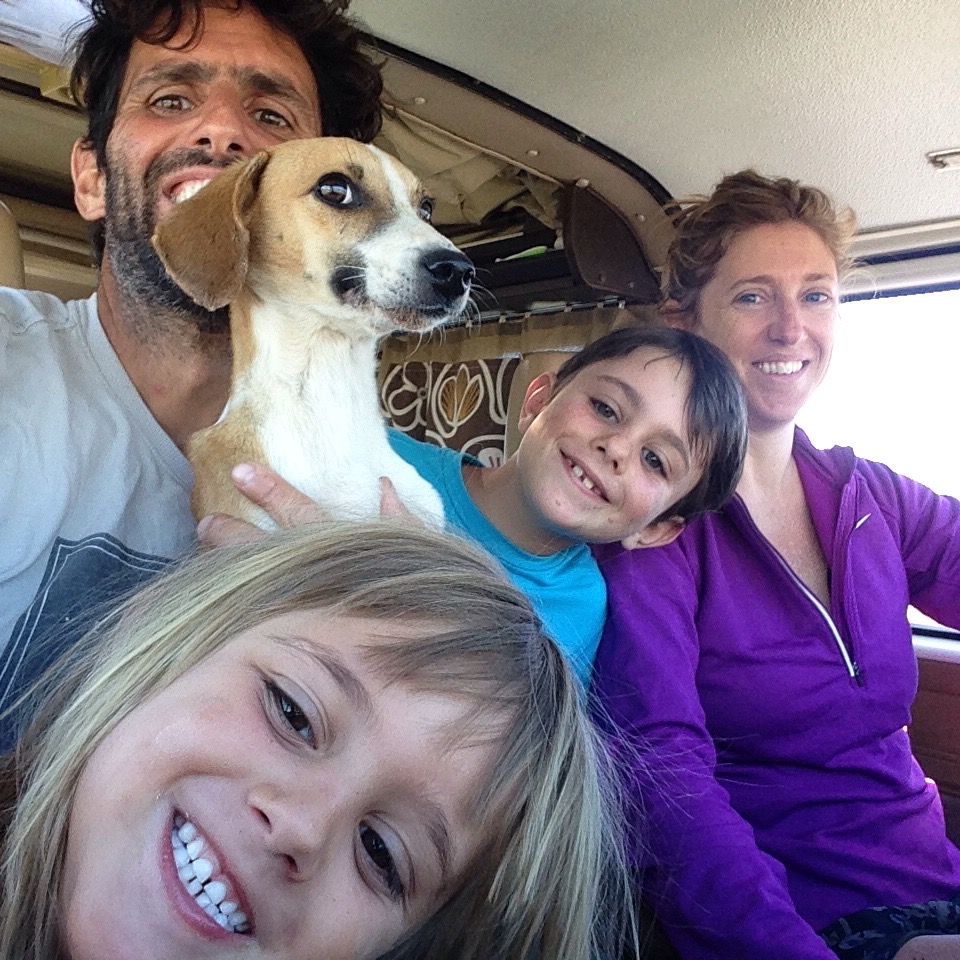 We found her on the side of the road on the way back from our Semana Santa at the beach when we pulld over last minute did a needed potty break.
There was a humble home perched on the cliff of the roadside and when we got of the bus- she ran over th greet us, tail between her legs and e sweetest brown eyes you've ever seen.
One look at her badly malnourished body and i ravaged the bus for some food for her. The best I could do was some stale cornflakes. I sprinkled then on the ground for her and then two bigger black dogs attacked her.
The kids chased off the other dogs and we all knew we couldn't leave her there.
So essentially we just kidnapped someone's dog- but I can tell you they're grateful we did.
You can feel and see EVERY bone in her little body.
She has an infected eye and a wound on her snout where the other dogs attached her.
The vet thinks she's about 8 months old and will heal just fine.
What can I say? The kids has been begging for a dog- and one look at her little face and bony body- we all agreed instantly we could leave her there to die.
So- we decided to call her Roxy. The news- she's super sweet and smart and fits in our limited space perfectly.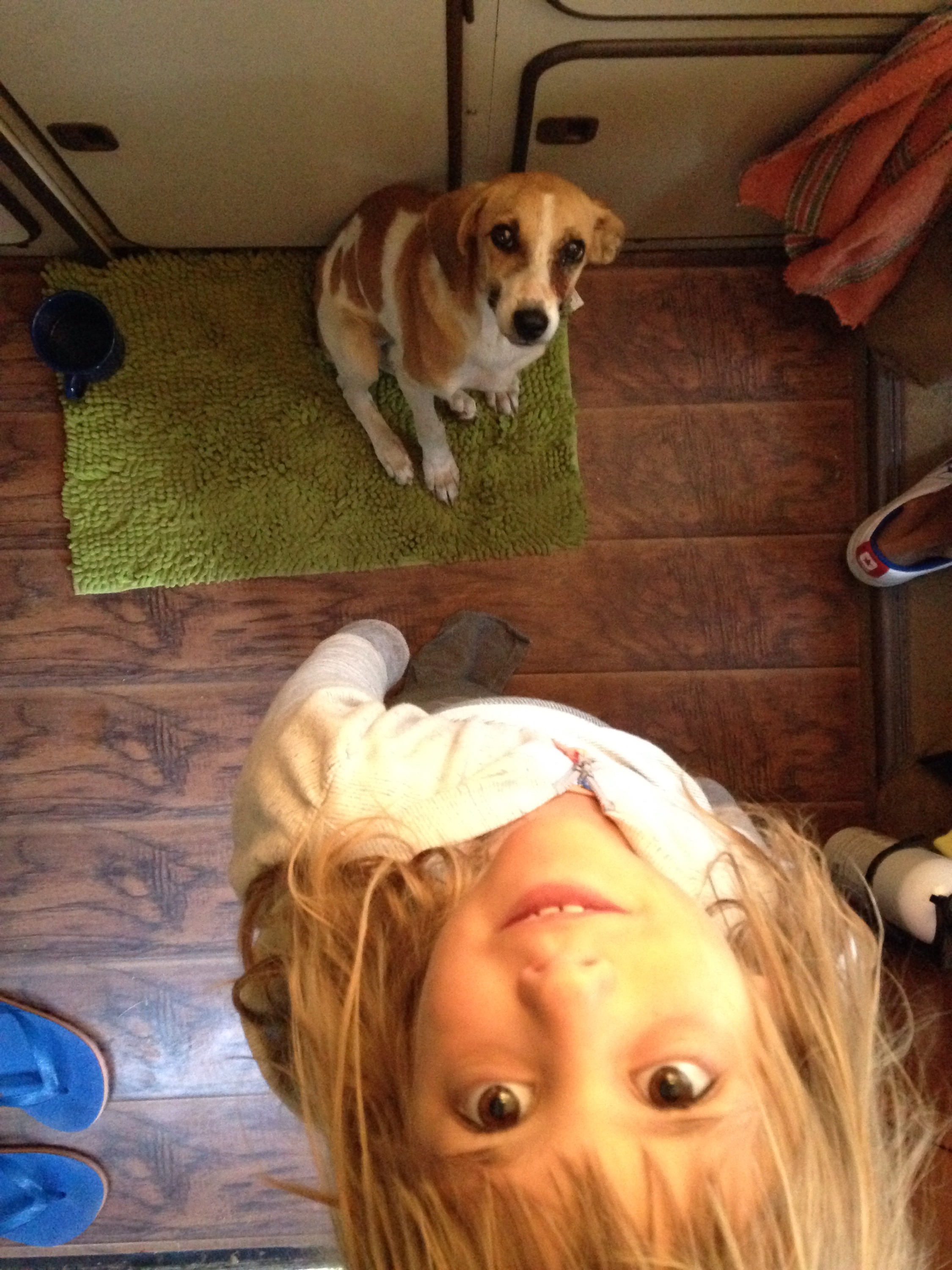 So there you go. Sometimes we get chosen and it's just meant to be.