"The purpose of art is washing off the dust of everyday life."
– Pablo Picasso
Calling all the Thinkers, the Doers and the Makers of Magic!
Have I got something for you!
It's called The Creative Accelerator, and it's 15 creativity and small business products in one bundle for $129. On sale for 72 hours.
It includes everything:
-how to be a freelancer
-how design a business that matches your ideal lifestyle
-how to build a thriving blog (by me)
-how to paint!
-how to quickly create information-based products
-how to get over creative blocks
-how to kill it on Etsy
-how to map your progress that works
-how to plan your content
-how to file DMCA take downs and protect your content (legally)
-how to draw & keep a sketchbook
-how to figure out what you want to do next
-how to kill it on Udemy
-how to kill it on Redbubble, Society6 and more…
-how to live overseas at half the price of living in the US
To me this is everything you need to design a career for yourself. I've paid thousands of dollars in online courses over the last two years, including full price for several of the courses included here!
But the best part of this crazy 72 hour sale? We're raising money for SamaSchool, a San Francisco based non-profit that I worked with when I was at Feather River College. They train low-income people in computer skills and how to connect to the digital economy.
Check out the video Diego made about the program, I can't say enough good things about them. (And if you're from Quincy, you'll recognize many faces in here!)
I am MORE than an affiliate or believer of this program. I personally invited every single one of these artists, authors, freelancers, business coaches and entrepreneurs because their work aligns with the kind of world I want to create. One where we do meaningful work that fulfills us.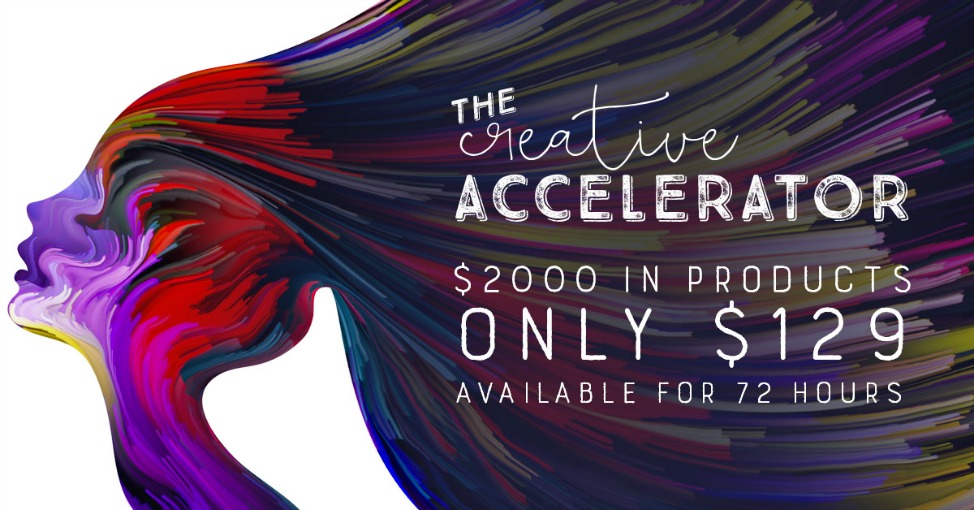 Here's what my partner Christine has to say about the package:
"I wanted materials that covered the gamut: freelancing or starting a small business, blogging or becoming a creator. Most people who are creatives in 2016 are doing a little bit of everything… they might freelance, they might have some products they sell, they have a blog… and I love the Sweet Spot business course that's included because it ties all of that together. You literally have everything you need to come up with a plan, figure out all the pieces, overcome creative blocks, map your progress and even to play, because we included the painting and drawing classes because I know most people won't splurge on them alone, but almost everyone will love taking the class – it's like cross-training for creatives."
10% of all proceeds goes to Samagroup to help low-income people also work online and enjoy the benefits of the internet. You get a bundle of awesome products and at the same time, you'll be paying for someone to get access to a laptop and to take a class on WordPress, or find out how to use Uber or create a winning profile on Upwork.
It's a win/win!
And you're going to love all the people I found. Promise.